Wisenet SoC (System on Chip) Resources
Exceptional 4K Resolution
Wisenet7 camera devices provide clear and vivid images in resolutions of up to 4K suitable for forensic search applications.
Hanwha Vision
self-developed the F1.2 varifocal lens, the brightest among 4K lenses, are implemented to the 4K lineup.
The Wisenet7 SoC includes improved extreme WDR technology to reduce noise that occurs within the WDR imaging process. This provides us with clear and well contrasted images even with extreme backlighting conditions.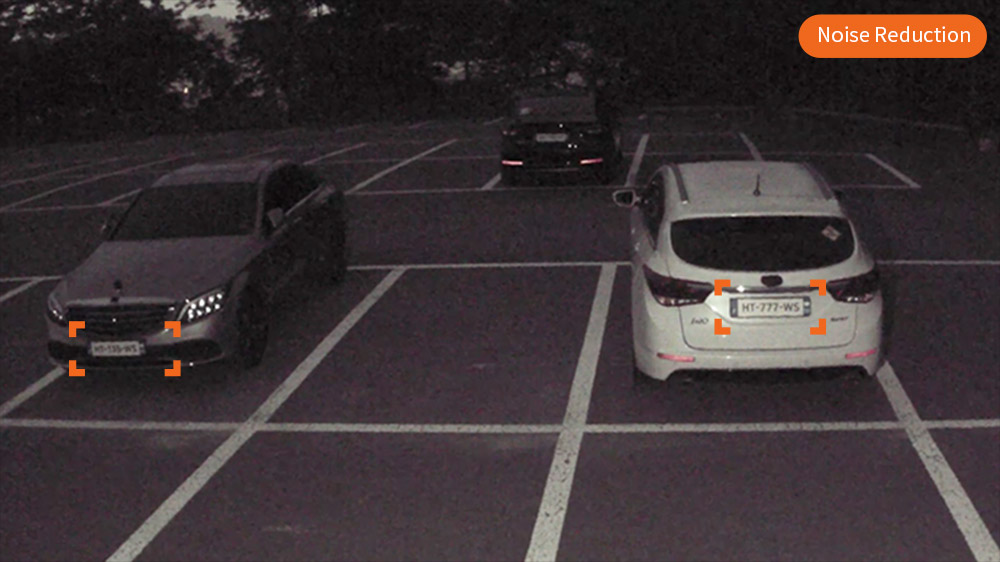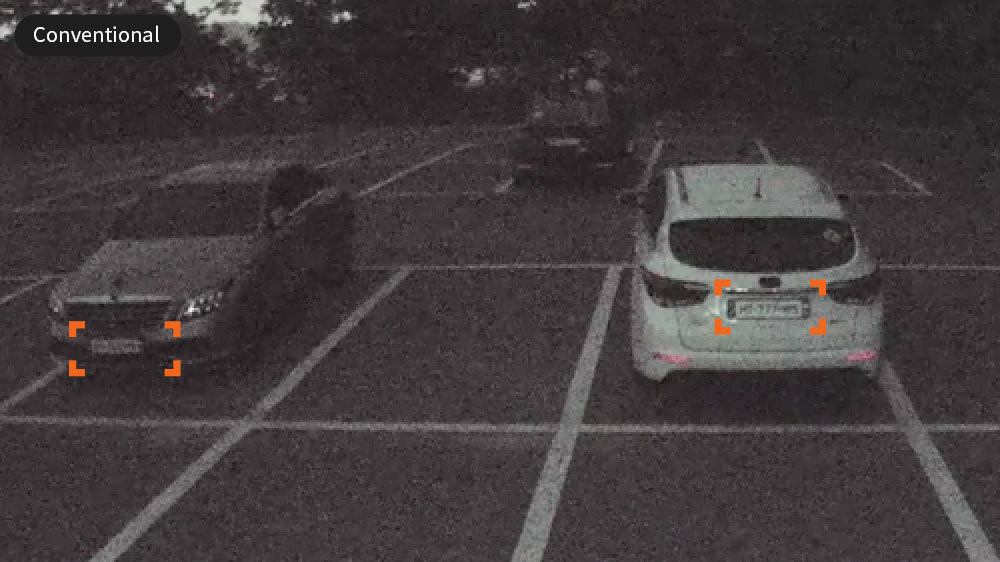 Advanced Noise Reduction Technology
Wisenet7 camera technology uses different filters for motion and still areas within a camera's field of view. This minimizes motion blur and improves edge and color definition of objects, making them easier to identify when viewing live video and during forensic review.
Enhanced Lens Distortion Correction
Wisenet7's Lens Distortion Correction technology corrects video distortion created through the use of wide angle lenses, delivering video that more closely resembles what is seen through the human eye.
With its own device certificate issuing system, Root CA, the Wisenet 7 camera lineup offers the highest levels of cybersecurity possible. Secure by Default,
Hanwha Vision
's cybersecurity policy, embeds unique certificates into all products during each step of the development and manufacturing process. This results in a cybersecurity policy that satisfies stringent UL CAP standards as well as our own requirements for product reliability and design innovation.
Wisenet7 equipped PTZ PLUS camera devices utilize AI algorithms to automatically designate people or vehicles for object tracking. They also allow users to manually target objects on screen for continuous tracking.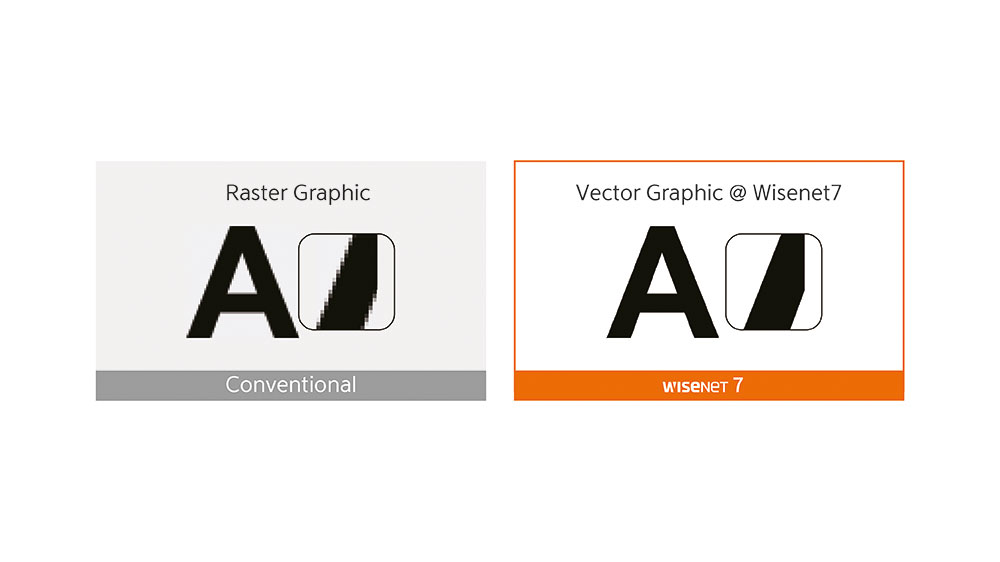 Wisenet7's use of vector graphics for its on screen display delivers crisp text overlays, regardless of image resolution, and offers the ability to choose from an unlimited range of display colors and other options. It also allows the usage of custom logos and images to be overlayed on live or exported video.
Easy to install modular design
Wisenet7 cameras use the same innovative modular camera design as the X series PLUS for easy and hassle-free camera installation and maintenance.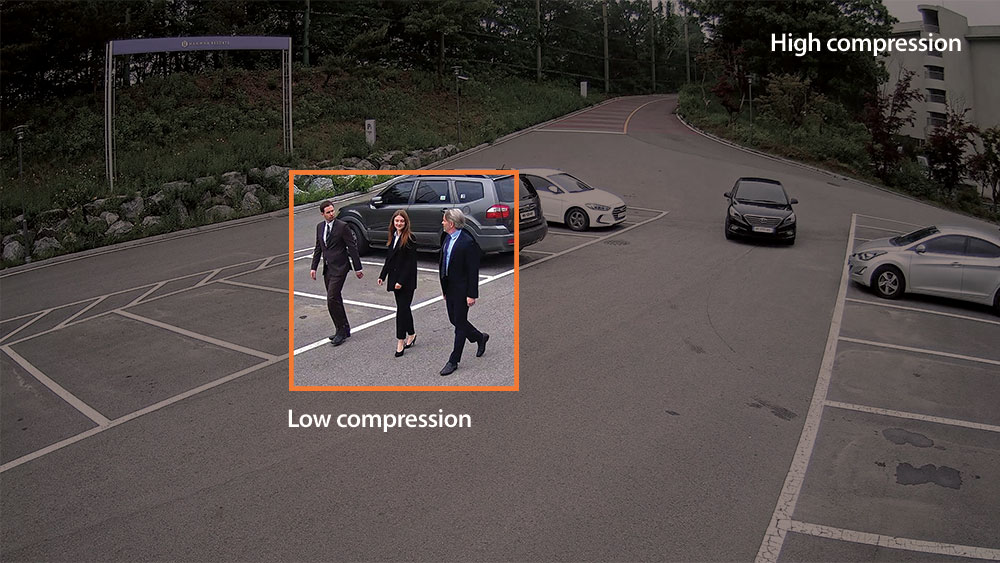 Lower bandwidth and storage requirements with WiseStream Ⅱ
Hanwha Vision
's WiseStream II technology, when combined with H.265 compression, reduces bandwidth and storage needs by up to 75% compared to current H.264 technology, without sacrificing image quality.
DIS with built-in gyro sensor
Motion blur caused by wind and vibration are greatly reduced using advanced digital image stabilization technology in conjunction with a built-in gyro sensor. This allows for the production of sharp, stable images even in adverse environments.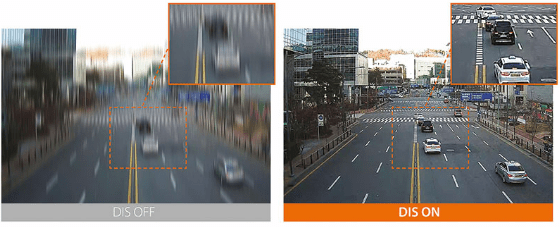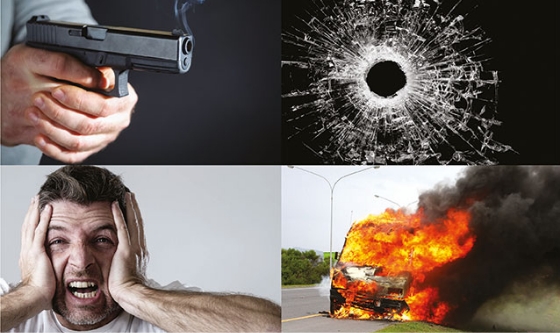 License-free Onboard Video and Audio Analytics
Wisenet7's onboard video and audio analytics suite is completely license-free and includes face and torso detection, intelligent motion analytics, and audio classification for gunshots, explosions, screams, and breaking glass. Analytics events can be used to trigger alarms as well as audio playback as a response.
Convenient USB Wi-Fi Installation
Using a USB Wi-Fi adaptor, technicians can quickly connect to Wisenet7 camera devices via the Wisenet Installation app on their mobile device to check and modify camera focus and field of view, greatly reducing the setup time needed for each device.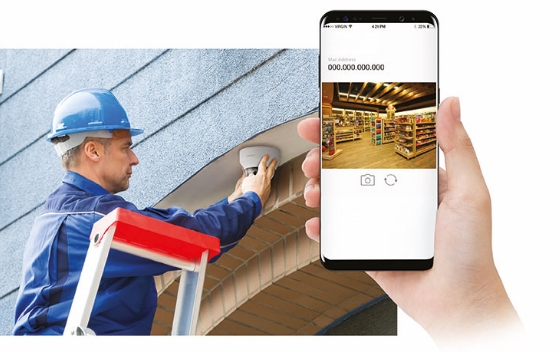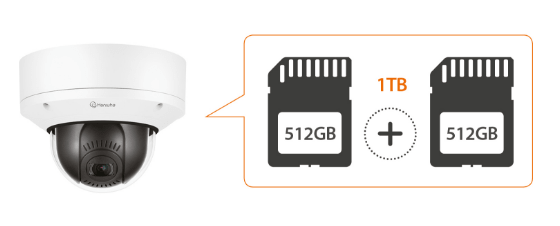 The dual microSD slots on Wisenet7 camera devices allow up to 1TB of recorded video to be saved onboard, keeping data safe in the event of a network failure.
Check out related products.