XNP-9300RW
4K сетевая 30x с ИК-подсветкой PTZ со встроенным дворником
• Макс. разрешение 4К
• 5 - 150 мм (30x) оптический зум
• Макс. дальность видимости с ИК подсветкой 200 м
• Дневной и ночной (с выдвижным ИК фильтром) режимы, extreme WDR, цифровая стабилизация изображения (со встроенным гироскопическим датчиком)
• Интеллектуальная аналитика, автоматическое отслеживание объектов (людей/автомобилей), слежение за выбранным объектом
• Поддержка кодеков H.264, H.265, MJPEG, WiseStreamII
• IP66, IK10, NEMA4X
• Использование конструкции PTZ PLUS (компактная, облегченная, простое подключение проводки)
• SFP-поддерживается инжектором
※ Product availability may vary by region.
Please contact your regional representative.
※ Hanwha Vision is formerly known as Hanwha Techwin
Для увеличения изображения наведите курсор мыши
XNP-9300RW
4K сетевая 30x с ИК-подсветкой PTZ со встроенным дворником
• Макс. разрешение 4К
• 5 - 150 мм (30x) оптический зум
• Макс. дальность видимости с ИК подсветкой 200 м
• Дневной и ночной (с выдвижным ИК фильтром) режимы, extreme WDR, цифровая стабилизация изображения (со встроенным гироскопическим датчиком)
• Интеллектуальная аналитика, автоматическое отслеживание объектов (людей/автомобилей), слежение за выбранным объектом
• Поддержка кодеков H.264, H.265, MJPEG, WiseStreamII
• IP66, IK10, NEMA4X
• Использование конструкции PTZ PLUS (компактная, облегченная, простое подключение проводки)
• SFP-поддерживается инжектором
※ Product availability may vary by region.
Please contact your regional representative.
※ Hanwha Vision is formerly known as Hanwha Techwin
Сертификат Транспортной Безопасности №969
Сертификат соответствия технических средств обеспечения транспортной безопасности требованиям к их функциональным свойствам, утвержденных постановлением Правительства Российской Федерации от 26 сентября 2016 г. № 969.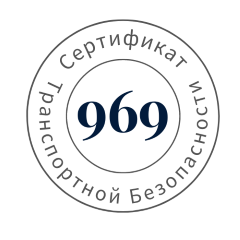 4K resolution and 30x zoom, powerful PTZ performance
PTZ PLUS supports remarkable performance with new in-house developed 4K 30x zooml ens. Experience powerful new PTZ's performance.
AI based object auto tracking
PTZ PLUS supports object (person or vehicle) auto tracking based on AI deep-learning algorithm.
And by simply right-clicking an object on a screen, it locks the object and tracks the targeted object. (target-lock tracking)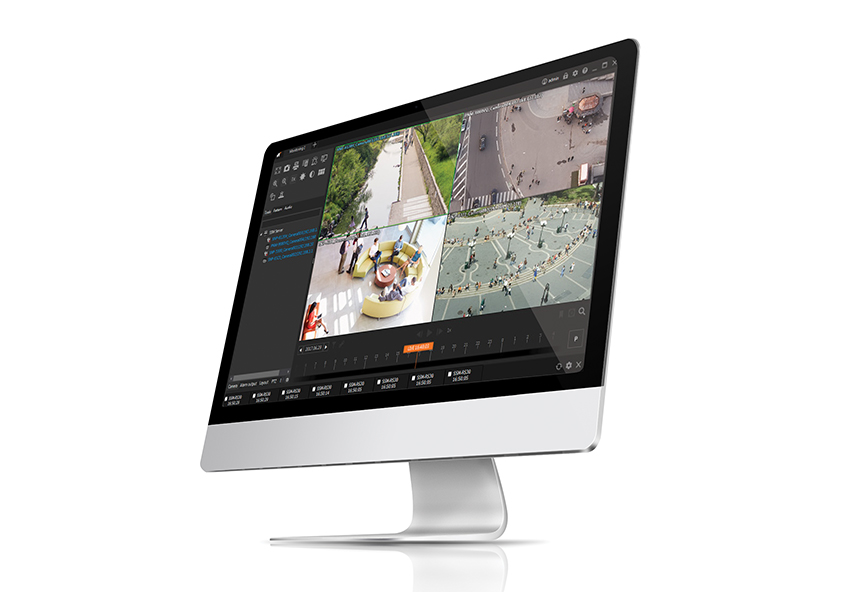 Wise IR, offering optimized IR at every zoom ratio
PTZ PLUS allows for monitoring in complete darkness up to 200meters with Wise IR. It optimizes amount of IR at every zoom ratio.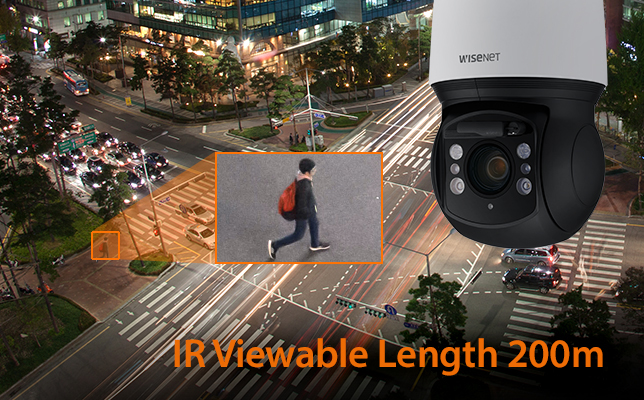 Технические характеристики
Video
Lens
Pan / Tilt / Rotate
Operational
Network
General
Environmental & Electrical
Mechanical
DORI (EN62676-4 standard)
Video
Imaging Device
1/2.8" CMOS
Resolution
3840x2160, 2592x1944, 2592x1464, 1920x1080, 1600x1200, 1280x1024, 1280x960, 1280x720, 1024x768, 800x600, 800x448, 720x576, 720x480, 640x480, 640x360, 320x240
Max. Framerate
H.265/H.264: Max. 30fps/25fps(60Hz/50Hz)
MJPEG: Max. 30fps/25fps(60Hz/50Hz)
Min. Illumination
Color: 0.1Lux(F1.6, 1/30sec)
BW: 0Lux(IR LED On)
Lens
Focal Length (Zoom Ratio)
5~150mm(30x) zoom (digital 32x, total 960x zoom)
Max. Aperture Ratio
F1.6(Wide) - F4.56(Tele)
Angular Field of View
H: 57.42°(Wide)~2.19°(Tele) / V: 33.54°(Wide)~1.25°(Tele)
Min. Object Distance
3m(9.84ft)
Focus Control
Oneshot AF, Focus save
Lens Type
DC auto iris
Pan / Tilt / Rotate
Pan Range
360° Endless
Pan Speed
Max. 500°/sec, Manual: 0.024°/sec~250°/sec
Tilt Range
110°(-20°~90°)
Tilt Speed
Max. 350°/sec, Manual: 0.024°/sec~250°/sec
Sequence
Preset(300ea), Swing, Group(6ea), Trace, Tour, Auto Run, Schedule
Preset Accuracy
±0.1°, Pan/Tilt correction
Operational
Camera Title
Displayed up to 85 characters
Direction Indicator
Support
Day & Night
Auto(ICR)/Color/BW/Schedule
Backlight Compensation
BLC, HLC, WDR, SSDR
Wide Dynamic Range
Extreme WDR(120dB)
Digital Noise Reduction
SSNRⅤ
Digital Image Stabilization
Support(built-in gyro sensor)
Defog
Support
Motion Detection
8ea, 8point polygonal zones
Privacy Masking
32ea, Quadrangle Support
- Color: Grey/Green/Red/Blue/Black/White
- Mosaic
Gain Control
Manual / Max
White Balance
ATW /Narrow ATW /AWC /Manual /Indoor /Outdoor /Mercury /Sodium
Electronic Shutter Speed
Minimum / Maximum / Anti flicker (2~1/12,000sec)
Video Rotation
Flip, Mirror
Analytics
Directional detection, Fog detection, Face detection, Motion detection, Appear/Disappear, Enter/Exit, Loitering, Tampering, Virtual line, Shock detection
* Audio detection, Sound classification(with NW I/O Box)
Alarm Triggers
Analytics, Network disconnect
* Alarm input(with NW I/O Box)
Alarm Events
File upload via FTP and e-mail
Notification via e-mail
SD/SDHC/SDXC or NAS recording at event triggers
PTZ Preset
Handover
* Alarm output(with NW I/O Box)
IR Viewable Length
200m(656.17ft), Wise IR
Auto Tracking
Object auto tracking(Person/Vehicle), Target lock tracking
Network
Ethernet
Metal shielded RJ-45(10/100BASE-T)
Video Compression
H.265/H.264: Main/Baseline/High, MJPEG
Smart Codec
Manual(5ea area), WiseStreamⅡ
Bitrate Control
H.264/H.265: CBR or VBR
MJPEG: VBR
Streaming
Unicast(20 users) / Multicast (128 user)
Multiple streaming(Up to 10 profiles)
Protocol
IPv4, IPv6, TCP/IP, UDP/IP, RTP(UDP), RTP(TCP), RTCP,RTSP, NTP, HTTP, HTTPS, SSL/TLS, DHCP, FTP, SMTP, ICMP, IGMP, SNMPv1/v2c/v3(MIB-2), ARP, DNS, DDNS, QoS, PIM-SM, UPnP, Bonjour, LLDP, SRTP, NTCIP
Security
HTTPS(SSL) Login Authentication
Digest Login Authentication
IP Address Filtering
User access log
802.1X Authentication(EAP-TLS, EAP-LEAP)
Device certificate(Hanwha Techwin Root CA)
Cyber security assuarance program UL CAP(UL 2900-1)
Application Programming Interface
ONVIF Profile S/G/T
SUNAPI(HTTP API)
Wisenet open platform
General
Webpage Language
English, Korean, Chinese, French, Italian, Spanish, German, Japanese, Russian, Swedish,
Portuguese, Czech, Polish, Turkish, Dutch, Hungarian, Greek
Edge Storage
Micro SD/SDHC/SDXC 2slot 1TB
Memory
4GB RAM, 512MB Flash
Environmental & Electrical
Operating Temperature / Humidity
-40°C~+55°C(-40°F ~ +131°F) /
+74°C/+165°F (MAX) based on NEMA-TS 2(2.2.7)
* Start up should be done at above -30°C
Less than 95% RH(Non-condensing)
Storage Temperature / Humidity
-50°C ~ +60°C (-58°F ~ +140°F) / Less than 90% RH
Certification
IP66, IK10, NEMA4X, NEMA-TS 2(2.2.8, 2.2.9)
Input Voltage
HPoE(IEEE802.3bt, Class6, Type3, Injector included)
Power Consumption
Typical 20W, Max 42W
Mechanical
Color / Material
White, Black / Aluminum+Polycarbontate
RAL Code
White: RAL9003 / Black: RAL9005
Product Dimensions / Weight
ø184.9x318.8mm(7.28x12.55") / 5.4Kg(11.90lb)
DORI (EN62676-4 standard)
Detect (25PPM/ 8PPF)
Wide: 140.2m(460ft) / Tele: 4018.1m(13182.6ft)
Observe (63PPM/ 19PPF)
Wide: 56.1m(184ft) / Tele: 1607.2m(5273.1ft)
Recognize (125PPM/ 38PPF)
Wide: 28m(92ft) / Tele: 803.6m(2636.5ft)
Identify (250PPM/ 76PPF)
Wide: 14m(46ft) / Tele: 401.8m(1318.3ft)

• The latest product information / specification can be found at hanwha-security.com
• Design and specifications are subject to change without notice.
• Wisenet is the proprietary brand of Hanwha Techwin, formerly known as Samsung Techwin.
Загрузить
---
| | Категория | Имя файла | | Последнее обновление |
| --- | --- | --- | --- | --- |
| | Руководства | Manuals_XNP-9300RW,XNP-8300RW,XNP-6400RW_210129_RU.pdf | | 2020-08-03 |
| | САПР | CAD_XNP-9300RW,XNP-8300RW,XNP-6400RW_200520.pdf | | 2020-09-02 |
| | САПР | CAD_XNP-9300RW,XNP-8300RW,XNP-6400RW_200520.dxf | | 2020-09-02 |
| | Сертификация | Certification_XNP-9300RW_200701_EN_IP66.pdf | | 2020-08-24 |
| | Сертификация | Certification_XNP-9300RW_200625_KO_Report_KC(EMC).pdf | | 2020-08-20 |
| | Сертификация | Certification_XNP-9300RW_200625_KO_KC(EMC).pdf | | 2020-08-20 |
| | Сертификация | Certification_XNP-9300RW_200625_EN_VCCI.pdf | | 2020-08-20 |
| | Сертификация | Certification_XNP-9300RW_200625_EN_RCM.pdf | | 2020-08-20 |
| | Сертификация | Certification_XNP-9300RW_200625_EN_FCC, IC.pdf | | 2020-08-20 |
| | Сертификация | Certification_XNP-9300RW_200625_EN_EMC_CE.pdf | | 2020-08-20 |
| | Сертификация | Certification_XNP-9300RW_200625_EN_DoC_CE.pdf | | 2020-08-20 |
| | Сертификация | Certification_XNP-9300RW_220831_EN_UL CAP.pdf | | 2022-08-31 |
| | Сертификация | Certification_XNP-9300RW_200811_EN_NEMA TS2(2.2.7.2).pdf | | 2021-04-21 |
| | Сертификация | Certification_XNP-9300RW_201026_EN_NEMA TS2(2.2.8, 2.2.9).PDF | | 2021-04-21 |
| | Сертификация | Certification_XNP-9300RW_200701_EN_NEMA 4X.pdf | | 2021-01-14 |
| | Сертификация | Certification_XNP-9300RW,XNP-8300RW,XNP-6400RW_200902_EN_UL CAP.pdf | | 2020-09-10 |
| | Сертификация | Certification_XNP-9300RW_200701_EN_IK10.pdf | | 2020-08-26 |
| | Брошюры | Brochures_XNP-6400,XNP-6400R,XNP-6400RW,XNP-8300RW,XNP-9300RW_220613_EN.pdf | | 2022-06-14 |
| | Аналитическая документация | A&E Document_XNP-9300RW_210507_EN.DOCX | | 2020-08-20 |
| | Краткое руководство | Quick Guide_XNP-9300RW,XNP-8300RW,XNP-6400RW_200730_RU.pdf | | 2020-08-03 |
| | BIM/Revit | BIM&Revit_XNP-8300RW_200923_Common_mm.rfa | | 2020-09-25 |
| | BIM/Revit | BIM&Revit_XNP-8300RW_200923_Common_inch.rfa | | 2020-09-25 |
| | Онлайн-справка | Online Help_XNP-9300RW,XNP-8300RW,XNP-6400RW_20200826_EN.pdf | | 2020-09-10 |
| | OpenSourceLicense | OpenSourceLicense_XNP-9300RW,XNP-8300RW,XNP-6400RW_210714_EN.txt | | 2021-07-14 |
| | Datasheet | Datasheet_XNP-9300RW_RU.pdf | | 2022-12-01 |
| | Прошивка | XNP-9300RW_2.22.00_20230418_R453.zip | | 2023-04-26 |