TNU-6320E
Снято с производства
2МП H.264 взрывозащищенная камера
• Макс. разрешение 2 Мп (1920 x 1080)
• До 60 кад/с при 2 Мп и любом разрешении
• Оптический зум (32х) 4,44 - 142,6 мм, цифровой зум 16х
• 0,15 лк при F1.6 (цветн.), 0,015 лк при F1.6 (Ч/Б)
• Поддержка двух кодеков H.264, MJPEG, многоканальная передача видео
• Дневной и ночной (с выдвижным ИК фильтром) режимы, WDR (120 дБ)
• Панорамирование/наклон: 50°/с (предварительная настройка), круговое вращение, 255 предварительных настроек
• Поддержка определения лица, обнаружения внешнего воздействия, пересечения виртуальной границы
• Сертификат взрывобезопасности
: CE2460 EX II 2 GD Ex d IIC T6 Gb IP67 Ex tb IIIC T80°C Db
※ Product availability may vary by region.
Please contact your regional representative.
? Hanwha Vision is formerly known as Hanwha Techwin
Для увеличения изображения наведите курсор мыши
Снято с производства
TNU-6320E
2МП H.264 взрывозащищенная камера
• Макс. разрешение 2 Мп (1920 x 1080)
• До 60 кад/с при 2 Мп и любом разрешении
• Оптический зум (32х) 4,44 - 142,6 мм, цифровой зум 16х
• 0,15 лк при F1.6 (цветн.), 0,015 лк при F1.6 (Ч/Б)
• Поддержка двух кодеков H.264, MJPEG, многоканальная передача видео
• Дневной и ночной (с выдвижным ИК фильтром) режимы, WDR (120 дБ)
• Панорамирование/наклон: 50°/с (предварительная настройка), круговое вращение, 255 предварительных настроек
• Поддержка определения лица, обнаружения внешнего воздействия, пересечения виртуальной границы
• Сертификат взрывобезопасности
: CE2460 EX II 2 GD Ex d IIC T6 Gb IP67 Ex tb IIIC T80°C Db
※ Product availability may vary by region.
Please contact your regional representative.
? Hanwha Vision is formerly known as Hanwha Techwin
Explosion-proof cameras
for Hazardous area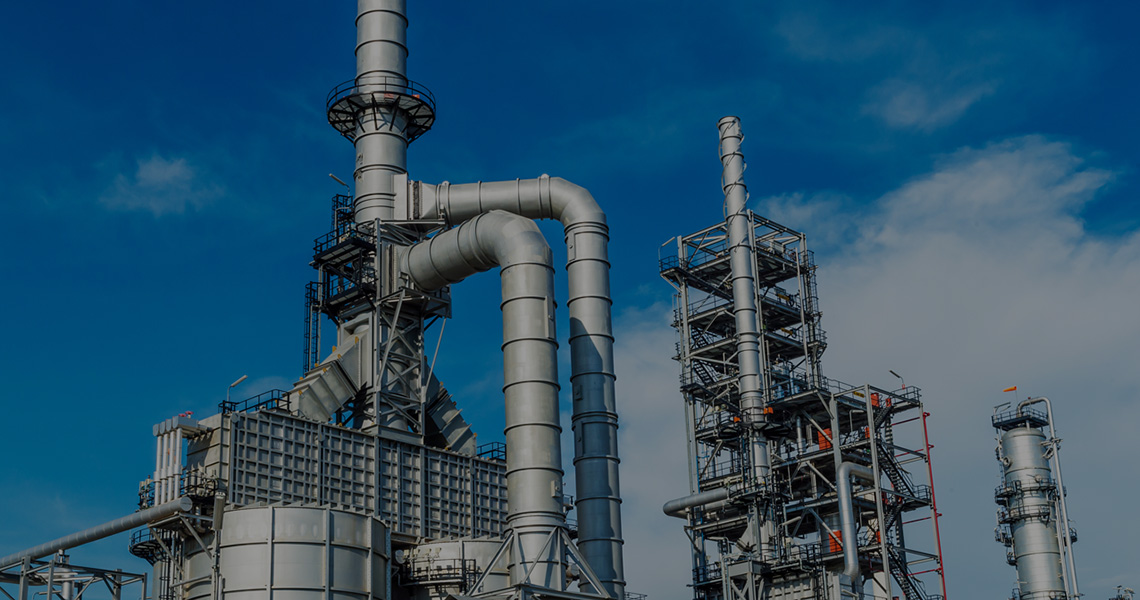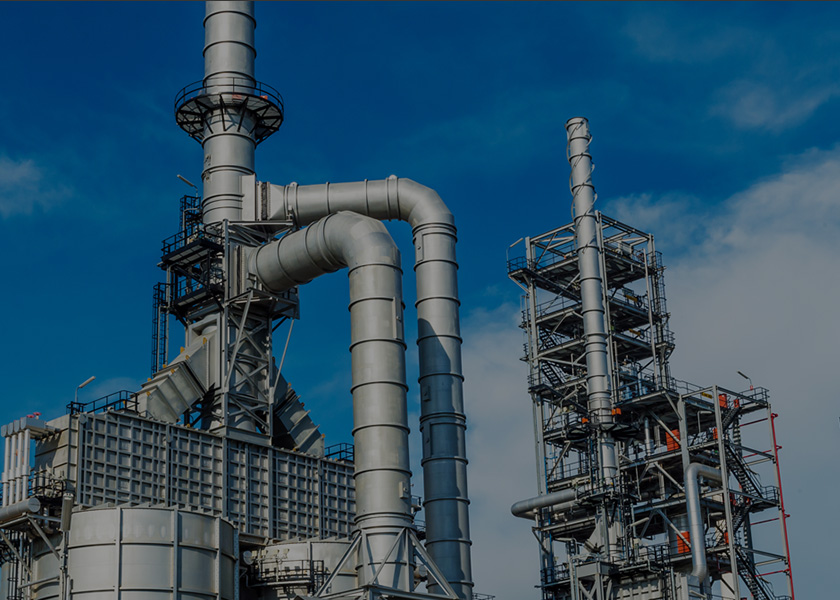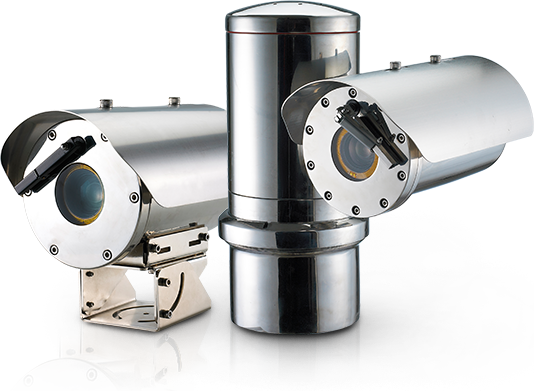 TNO-6320E / TNU-6320E
Max. 2MP (1920 x 1080) resolution
4.44~142.6mm (32x) optical zoom
ATEX certification, Built-in wiper
Max. 60fps@2MP at all resolution
0.15 Lux@F1.6 (Color), 0.015 Lux@F1.6@ (B/W)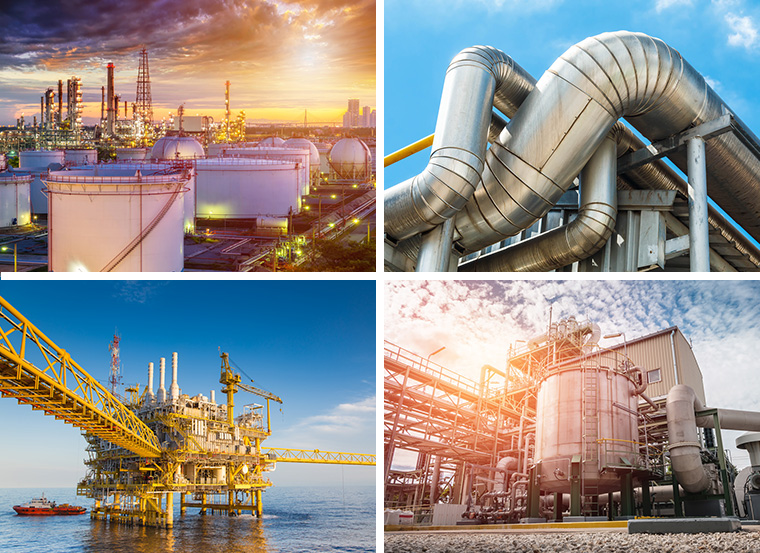 Explosion proof cameras for hazardous environments
Heavy industrial facilities such as gas pipelines, petrochemical plants or oil refineries are potentially explosive because of flammable gases and dusts emitted. Therefore, it is important that a video surveillance system used in heavy industrial facilities is not the cause of explosions whilst still delivering high quality images. Wisenet T series explosion proof camera satisfy both requirements by the powerful network cameras and stainless steel housing enclosure surrounding it.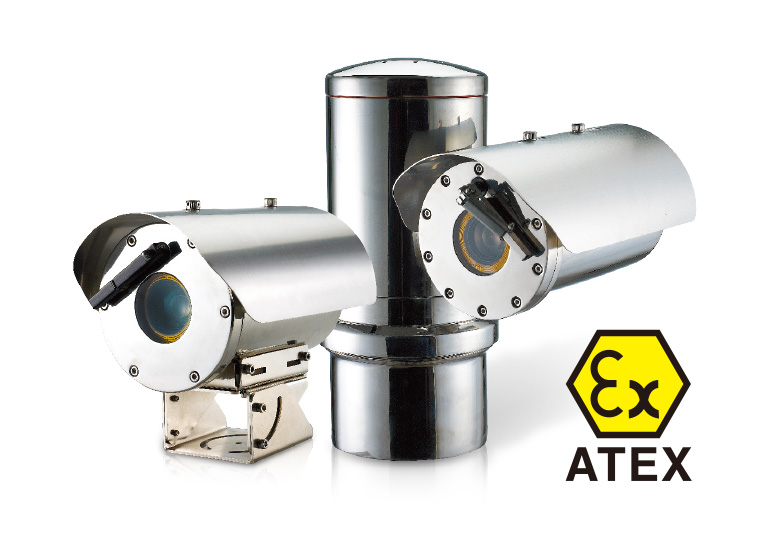 Stainless steel 316L enclosure to prevent explosions
T series explosion proof cameras are designed to be safely operated in hazardous areas with the special enclosure made of stainless steel 316L housing. The ATEX certified enclosure has the ability to contain any internal explosions or prevent sparks from escaping the device which may lead to a disaster.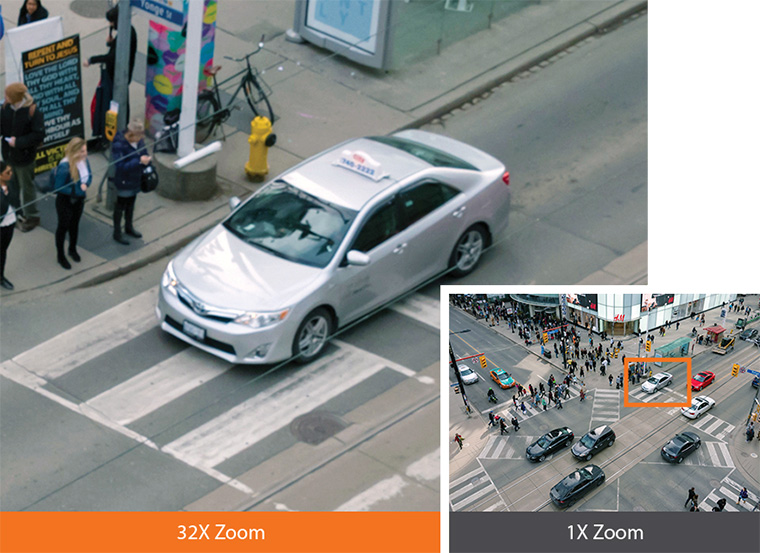 Capture details with 2MP 32x optical zoom
The powerful 2MP optical zoom 32x (4.44 ~ 142.6mm) camera SNZ-6320 is built in the explosion proof enclosure. 32x Optical zoom and 16x digital zoom helps users to see more further and clearly, capturing everything with sharpness without losing detail.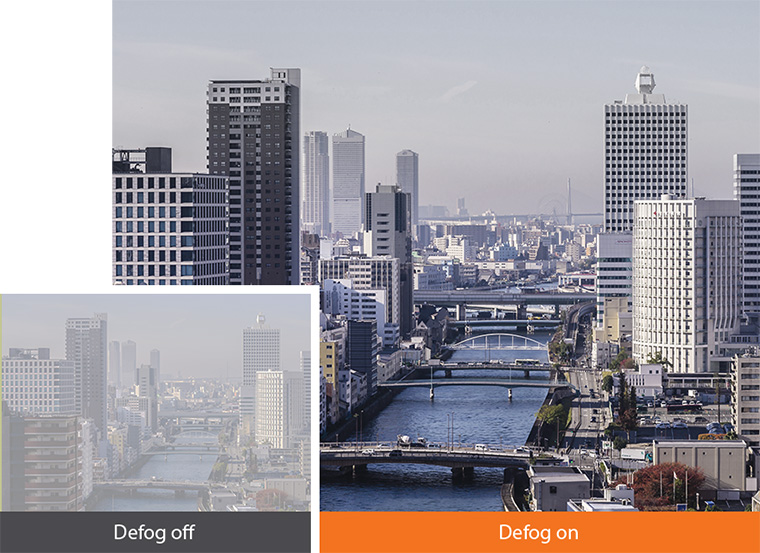 Defog technology to improve image clarity
Defog function is an image processing technology which helps increase image clarity in poor weather conditions such as fog or yellow dust. The visibility of the cameras can be enhanced in any weather condition so that users can monitor full-time.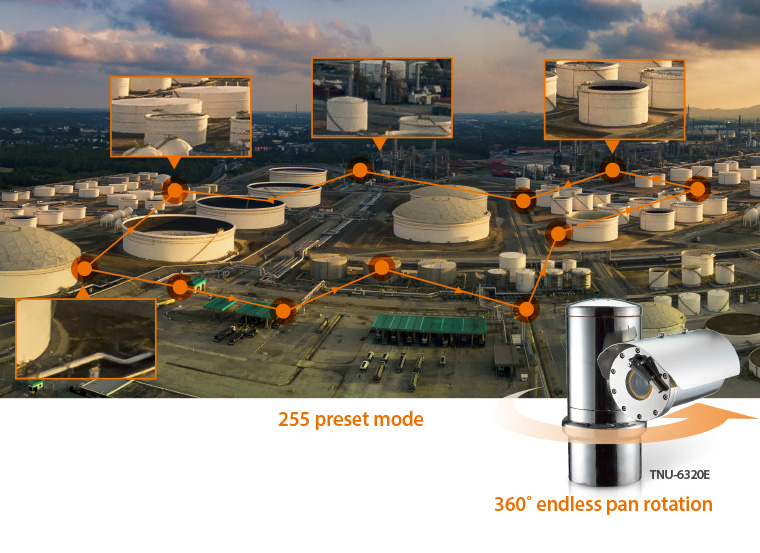 360˚ endless pan rotation and 255 preset mode
TNU-6320E is capable of monitoring a broad range, with its 360˚ endless pan and 180˚ tilt feature moving at 1 ~ 50˚ /sec preset speed. In addition, the camera's flexibility is increased by 255 preset positions, allowing users to save settings for pan/tilt functions and automatically view the location desired.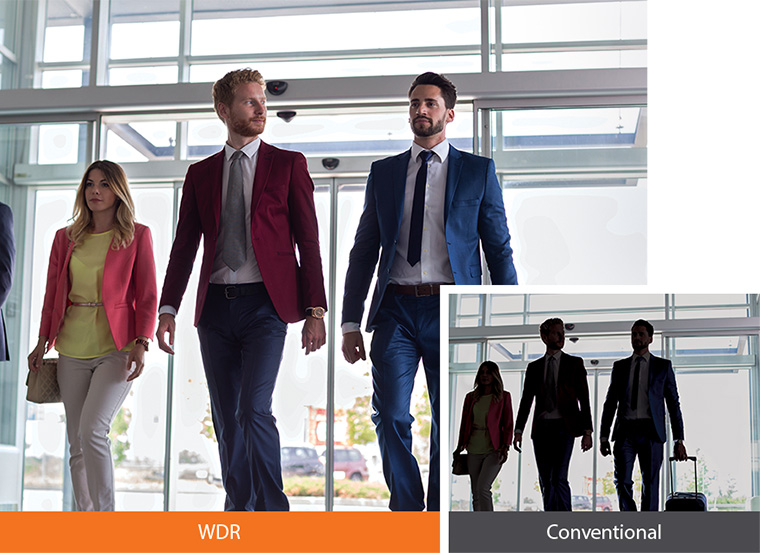 True WDR(120dB)
The true WDR function built into the explosion-proof camera provides enhanced picture quality, by resolving different brightness in a scene.
Технические характеристики
Video
Lens
Pan / Tilt / Rotate
Operational
Network
General
Environmental & Electrical
Mechanical
Video
Imaging Device
1/2.8" 2MP CMOS
Resolution
1920x1080, 1280x1024, 1280x960, 1280x720, 1024x768, 800x600, 800x448, 720x576, 720x480, 640x480, 640x360, 320x240
Max. Framerate
H.264: Max. 60fps/50fps(60Hz/50Hz)
MJPEG: Max. 30fps/25fps(60Hz/50Hz)
Min. Illumination
Color: 0.15Lux(F1.6, 1/30sec)
B/W: 0.015Lux(F1.6, 1/30sec)
Lens
Focal Length (Zoom Ratio)
4.44~142.6mm(32x) zoom
Max. Aperture Ratio
F1.6 (Wide)~F4.4 (Tele)
Angular Field of View
H: 62.8°(Wide)~2.23°(Tele) / V: 36.80°(Wide)~1.26°(Tele)
Min. Object Distance
1.5m(59.06ft)
Focus Control
Oneshot AF
Lens Type
DC auto iris
Pan / Tilt / Rotate
Pan Range
360° Endless
Pan Speed
Preset: 50°/sec, Manual: 0.1°/sec ~ 40°/sec
Tilt Range
180°(-90°~90°)
Tilt Speed
Preset: 50°/sec, Manual: 0.1°/sec ~ 40°/sec
Sequence
Preset(255ea), Swing, Group(6ea), Trace, Tour, Auto Run, Schedule
Preset Accuracy
±0.2°
Operational
Camera Title
Displayed up to 45 characters
Direction Indicator
Support
Day & Night
Auto(ICR)
Backlight Compensation
BLC, WDR, SSDR
Wide Dynamic Range
120dB
Digital Noise Reduction
SSNRⅢ
Digital Image Stabilization
Support
Defog
Support
Motion Detection
4ea, rectangular zone
Gain Control
Low / Middle / High
White Balance
ATW / AWC / Manual / Indoor / Outdoor
Electronic Shutter Speed
Minimum / Maximum / Anti flicker (2~1/12,000sec)
Analytics
Face detection, Motion detection, Appear/Disappear, Enter/Exit, Tampering, Virtual line
Alarm I/O
Input 1ea / Output 1ea
Alarm Triggers
Analytics, Network disconnect, Alarm input
Alarm Events
File upload via FTP and e-mail
Notification via e-mail
NAS recording at event triggers
Alarm output
Water Removal
Support
Network
Ethernet
RJ-45(10/100BASE-T)
Video Compression
H.264: Main/Baseline/High, MJPEG
Smart Codec
Manual(5ea area)
Bitrate Control
H.264: CBR or VBR
MJPEG: VBR
Streaming
Unicast(10 users) / Multicast
Multiple streaming(Up to 10 profiles)
Protocol
IPv4, IPv6, TCP/IP, UDP/IP, RTP(UDP), RTP(TCP), RTCP,RTSP, NTP, HTTP, HTTPS, SSL/TLS, DHCP, FTP, SMTP, ICMP, IGMP, SNMPv1/v2c/v3(MIB-2), ARP, DNS, DDNS, QoS, PIM-SM, UPnP, Bonjour
Security
HTTPS(SSL) Login Authentication
Digest Login Authentication
IP Address Filtering
User access Log
802.1X Authentication(EAP-TLS, EAP-LEAP)
Application Programming Interface
SUNAPI (HTTP API)
SVNP 1.2
Wisenet open platform
General
Webpage Language
English, Korean, Chinese, French, Italian, Spanish, German, Japanese,
Russian, Swedish, Portuguese, Czech, Polish, Turkish, Dutch, Hungarian, Greek
Memory
512MB RAM, 128MB Flash
Environmental & Electrical
Operating Temperature / Humidity
-40°C~+60°C (-40°F~+140°F) / Less than 90% RH
* Start up should be done at above -30°C
Storage Temperature / Humidity
-30°C~+60°C (-22°F~+140°F) / Less than 90% RH
Certification
IP67, IK10
CE2460, EX II 2 GD, Ex d IIC T6 Gb IP67
Ex tb IIIC T80°C Db
Input Voltage
24VAC
Power Consumption
24VAC: Max 49W
Mechanical
Color / Material
Silver / Stainless(SUS316L)
Product Dimensions / Weight
384(W)x402(H)x250(D)mm(15.12x15.83x9.84"), 35kg(77.16 lb)

• The latest product information / specification can be found at hanwha-security.com
• Design and specifications are subject to change without notice.
• Wisenet is the proprietary brand of Hanwha Techwin, formerly known as Samsung Techwin.