TNM-3620TDY
Камера для определения температуры
• Два спектра: QVGA, термодатчик и датчик видимого диапазона 2 Мп
• Встроенный объектив 4,7 мм с постоянным фокусом (тепловизионный), 4 мм с постоянным фокусом (видимого диапазона)
• Два режима измерения температуры
- Режим измерения расчетной температуры тела
30- 45°C (86 - 113°F) / ±0,5°C (±0,3°C с черным телом)
- Обычный режим радиометрического измерения
: -20 - 130°C (-4 - 266°F) / ±5°C(≤100°C), ±20%(>100°C)
• Слот для карт памяти micro SD/SDHC/SDXC (макс. 256 Гб)
• Технология PoE+(IEEE802.3at), 12 В пост. тока
※ Product availability may vary by region.
Please contact your regional representative.
※ Hanwha Vision is formerly known as Hanwha Techwin
Для увеличения изображения наведите курсор мыши
TNM-3620TDY
Камера для определения температуры
• Два спектра: QVGA, термодатчик и датчик видимого диапазона 2 Мп
• Встроенный объектив 4,7 мм с постоянным фокусом (тепловизионный), 4 мм с постоянным фокусом (видимого диапазона)
• Два режима измерения температуры
- Режим измерения расчетной температуры тела
30- 45°C (86 - 113°F) / ±0,5°C (±0,3°C с черным телом)
- Обычный режим радиометрического измерения
: -20 - 130°C (-4 - 266°F) / ±5°C(≤100°C), ±20%(>100°C)
• Слот для карт памяти micro SD/SDHC/SDXC (макс. 256 Гб)
• Технология PoE+(IEEE802.3at), 12 В пост. тока
※ Product availability may vary by region.
Please contact your regional representative.
※ Hanwha Vision is formerly known as Hanwha Techwin
Bi-spectrum: QVGA thermal & 2MP visible sensor
TNM-3620TDY provides 'Visible Image' and 'Thermal Image' simultaneously, allowing users to effectively monitor the objects in an intuitive interface.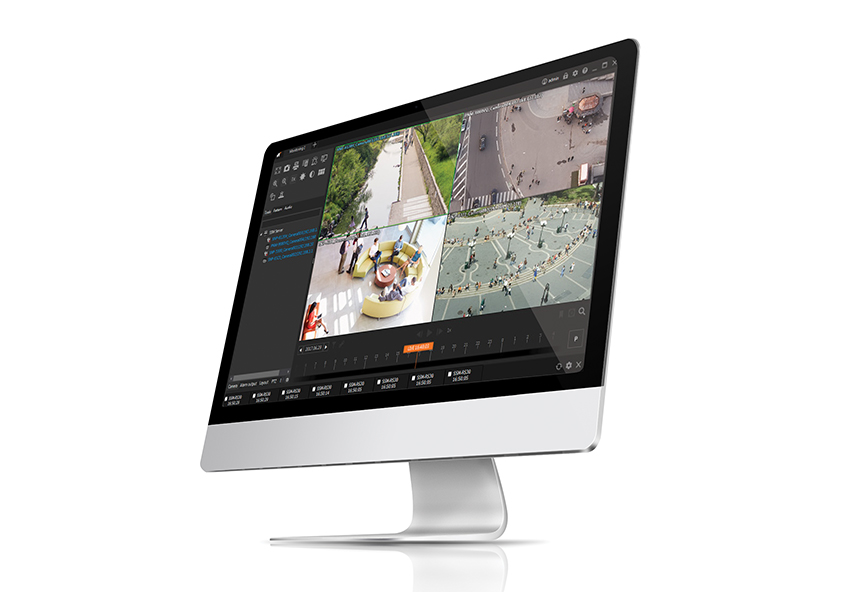 Users can choose from the Estimated Body Temperature (EBT) mode and the Normal Radiometric mode for the thermal image.
[EBT mode]
— Detect range: 30~45°C (86~113°F)
— Accuracy: ±0.5°C (±0.3°C w/ blackbody)
* Blackbody sold separately
* To ensure accuracy, following the FDA Guidelines is strongly recommended.
* Make sure to have a medical thermometer prepared for the body temperature check of a person suspected of having a fever.
[Normal Radiometric mode]
— Detect range: -20~130°C (-4~266°F)
— Accuracy: ±5°C (≤100˚C), ±20% (>100˚C)
AI face detection for higher accuracy
TNM-3620TDY utilizes AI to detect the face, and displays the highest temperature from the detected face area. Users can also customize the detection area within the detected face area for the higher accuracy.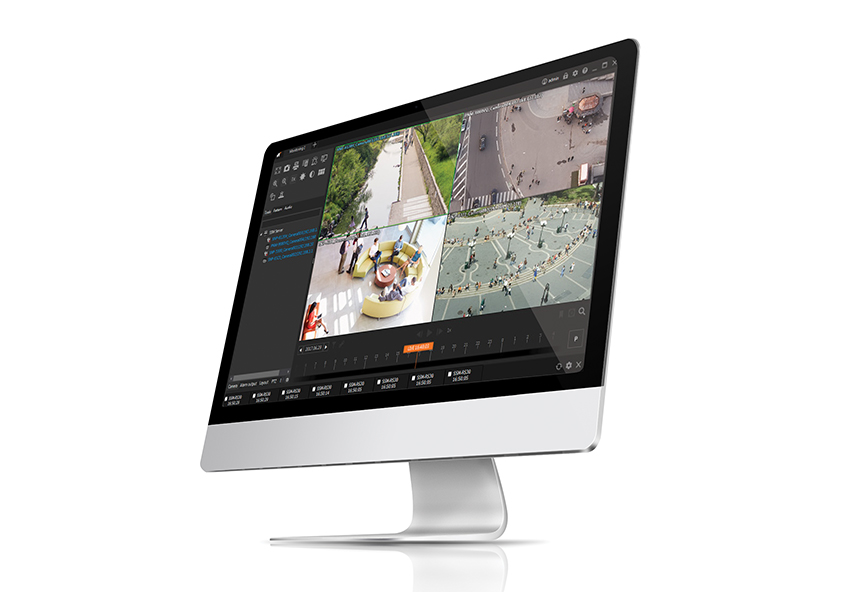 Product Introduction and How-to-Use Video
Технические характеристики
Video
Lens
Operational
Radiometry
Network
General
Environmental & Electrical
Mechanical
Video
Imaging Device
Uncooled micro bolometer (320x240)
1/2.8" 2MP CMOS
Resolution
1280x960, 640x480, 320x240
1920x1080, 1280x1024, 1280x960, 1280x720, 1024x768, 800x600, 800x448, 720x576, 720x480, 640x480, 640x360, 320x240
Max. Framerate
H.265/H.264: Max. 30fps/25fps(60Hz/50Hz)
MJPEG: Max. 30fps/25fps(60Hz/50Hz)
NETD
<60mK
Pixel size
12㎛
Video Out
CVBS: 1.0 Vp-p / 75Ω composite, 720x480(N), 720x576(P) for installation
USB : Micro USB Type B, 1280x720 for installation
Lens
Focal Length (Zoom Ratio)
4.7mm fixed focal
4mm fixed focal
Max. Aperture Ratio
F1.0
F1.6
Angular Field of View
H: 50.0°, V: 36.4°, D: 65.3°
H: 87.6, V: 46.4°, D: 104.5°
Min. Object Distance
1m(3.28ft)
Focus Control
Fixed
Operational
Camera Title
Displayed up to 85 characters
Digital Image Stabilization
Support(built-in gyro sensor)
Motion Detection
8ea, 8point polygonal zones
Privacy Masking
32ea, polygonal zones
- Color: Grey/Green/Red/Blue/Black/White
- Mosaic
Video Rotation
Flip, Mirror
Analytics
EBT mode : Temperature detection, Blackbody error
Normal mode : Directional detection, Motion detection, Enter/Exit, Tampering, Virtual line, Audio detection, Temperature detection
*EBT : Estimated Body Temperature
Alarm I/O
Input 1ea / Output 2ea
Alarm Triggers
Analytics, Network disconnect, Alarm input
Alarm Events
File upload via FTP and e-mail
Notification via e-mail
SD/SDHC/SDXC or NAS recording at event triggers
Alarm output
Handover (normal mode only)
Audio playback
Beep alarm (EBT mode only)
Audio In
Selectable(mic in/line in)
Supply voltage: 2.5VDC(4mA), Input impedance: 2K Ohm
Audio Out
Line out, Max.output level: 1Vrms
Color Palettes
EBT Mode (thermal face detection)
: Whitehot
EBT (visible face detection) & Normal mode
: Whitehot, Blackhot, Rainbow, Rainbow2, Sepia, Red, Iron, Custom
Radiometry
Temperature Detect Range
Estimated body temperature mode
: 30~45°C(86°F~113°F)
Normal mode
: -20~+130°C(-4°F~+266°F)
Temperature Accuracy
Estimated body temperature mode
: ±0.5°C(±0.3°C with Blackbody)
Normal mode
: ±5°C(≤100°C), ±20%(>100°C)
Temperature Detection
3ea rectanguler (normal mode)
Additional
Hybrid palettes (normal mode),
Spot temperature reading (normal mode)
Network
Ethernet
Metal shielded RJ-45(10/100BASE-T)
Video Compression
H.265/H.264: Main/Baseline/High, MJPEG
Audio Compression
G.711 u-law /G.726 Selectable
G.726(ADPCM) 8KHz, G.711 8KHz
G.726: 16Kbps, 24Kbps, 32Kbps, 40Kbps
AAC-LC: 48Kbps at 16KHz
Smart Codec
WiseStreamⅡ
Manual(5ea area), WiseStreamⅡ
Bitrate Control
H.264/H.265: CBR or VBR
MJPEG: VBR
Streaming
Unicast(20 users) / Multicast
Multiple streaming(Up to 6 profiles)
Protocol
IPv4, IPv6, TCP/IP, UDP/IP, RTP(UDP), RTP(TCP), RTCP,RTSP, NTP, HTTP, HTTPS, SSL/TLS, DHCP, FTP, SMTP, ICMP, IGMP, SNMPv1/v2c/v3(MIB-2), ARP, DNS, DDNS, QoS, PIM-SM, UPnP, Bonjour, LLDP
Security
HTTPS(SSL) login authentication
Digest login authentication
IP address filtering
User access log
802.1X authentication(EAP-TLS, EAP-LEAP)
Device certificate(Hanwha Techwin Root CA)
Application Programming Interface
ONVIF Profile S/T
SUNAPI(HTTP API)
General
Webpage Language
English, Korean, Chinese, French, Italian, Spanish, German, Japanese, Russian, Swedish, Portuguese, Czech, Polish, Turkish, Dutch, Hungarian, Greek
Edge Storage
Micro SD/SDHC/SDXC 1slot 256GB
Memory
4608MB RAM, 512MB Flash
Environmental & Electrical
Operating Temperature / Humidity
EBT mode
: +10°C~+35°C(+50°F~+95°F) / Less than 95% RH
Normal mode
: -10°C~+55°C(+14°F~+131°F) / Less than 95% RH
Storage Temperature / Humidity
-30°C~+60°C(-22°F~+140°F) / Less than 95% RH
Input Voltage
PoE+(IEEE802.3at, Class4), 12VDC
Power Consumption
PoE+: Max. 17.0W, typical 12.5W
12VDC: Max. 14.5W, typical 11.0W
Mechanical
Color / Material
White / Aluminum
RAL Code
RAL9003
Product Dimensions / Weight
135(W)x75(H)x188.5(D)mm, (5.31x2.95x7.42"), 1.7kg(3.77lb)

• The latest product information / specification can be found at hanwha-security.com
• Design and specifications are subject to change without notice.
• Wisenet is the proprietary brand of Hanwha Techwin, formerly known as Samsung Techwin.