Piazza Lucio Dalla keeps the visitors safe with Hanwha Vision products
Keeping visitors safe at the newly inaugurated Piazza Lucio Dalla in the city of Bologna, Italy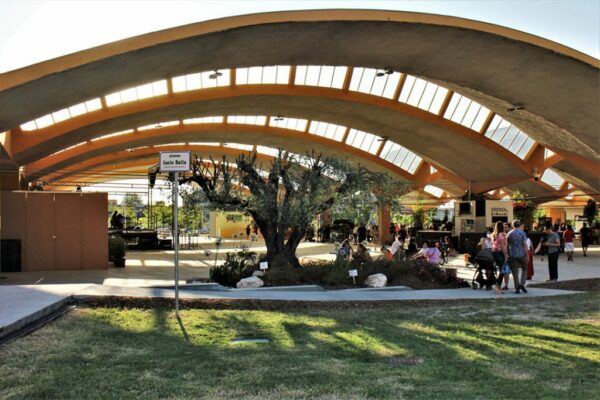 "It was important that we implemented the right technology as part of the restoration of Piazza Lucio Dall. Hanwha Vision cameras play an important role in keeping people using the busy piazza safe and secure, but also integrate with other systems, including Genetec's, to improve collaboration across departments and agencies."
– Ing. Alberto Nuzzo, Head of Office 'Digital Infrastructure' presso Comune di Bologna.
♦ Challenge
The Piazza Lucio Dalla in the Comune di Bologna is a covered square of 5,882 square metres that has recently been restored and inaugurated in Summer 2022. Named after Bolognese singer-songwriter, musician and actor Lucio Dalla, the space will become the new "Piazza Grande" for Bologna, according to Matteo Lepore, mayor of Bologna. The square hosts a range of events and entertainment for people of all ages, including concerts, theatre performances, street food and children's workshops. As part of the restoration, the city authorities realised the need for a video surveillance system that could monitor the square in all conditions, morning and night.
♦ Solution
Hanwha Vision's Q Series PTZ cameras were chosen due to their reputation for durability and robustness, the image quality delivered and the complete integration with the monitoring system already in use in the control rooms.
The cameras are installed across the square, with pan, tilt, and zoom cameras chosen to move easily across the square when investigating an event or tracking a person of interest. The cameras provide up to 23x optical zoom, with IR LED to monitor images clearly in low light conditions. They can identify objects up to 100 metres away in Full HR resolution.
The cameras also come with built-in analytics, including motion detection, directional detection, virtual line, enter/exit, and tampering, to allow more accurate control by the authorities and the operators. The system integrates with Genetec Security Center Video Analysis, and video feeds are monitored by the local police operational centre.
♦ Result
Comune di Bologna is currently undergoing a digital transformation as part of the local Digital Agenda. "It was important that we implemented the right technology as part of the restoration of Piazza Lucio Dall. Hanwha Vision cameras play an important role in keeping people using the busy piazza safe and secure, but also integrate with other systems, including Genetec's, to improve collaboration across departments and agencies. It also gives us greater options for exploring future integrations – as the Settore innovazione digitale e dati initiative includes IoT and 5G technologies" explains Ing. Alberto Nuzzo, Head of Office 'Digital Infrastructure' presso Comune di Bologna.