Wisenet Open Platform (WOP)
Hanwha Vision

supports open platform for the development of various applications. Develop scalable and tailored applications with secure and efficient WOP.

We offer open API for partner developers and provide them with a partner program for optimal solution design. The purpose of applications can vary. They could analyze video, transmit files to cloud, or use information from products to build new applications. The program does not require additional servers and runs on a device, making the system design simple.

Our major lineup supports WOP to satisfy customer requirements and make a difference in the market.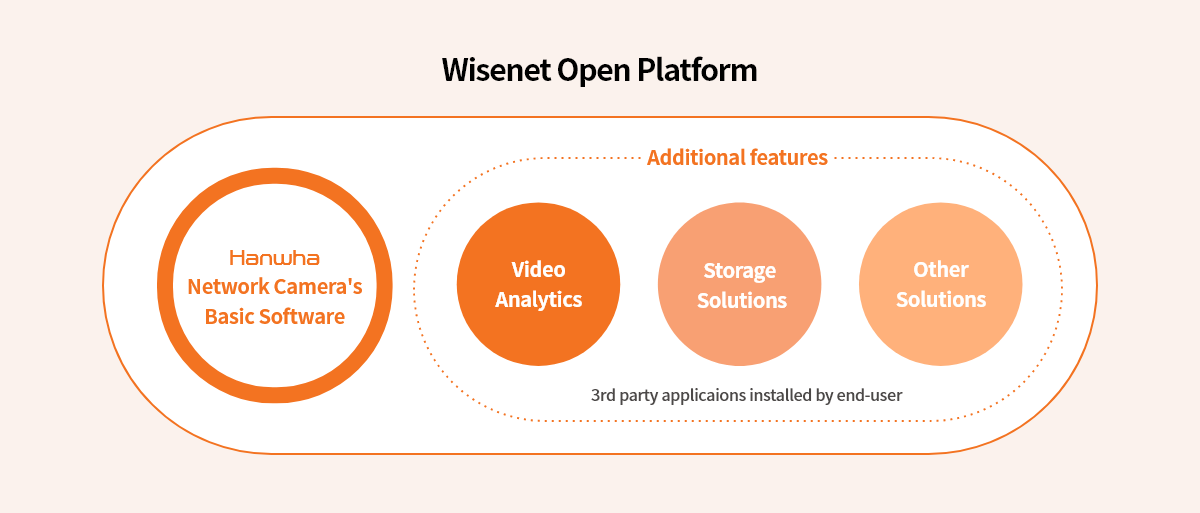 Become our Application Partner.
We operate a portal dedicated at supporting application development with WOP more efficiently. Develop secure and differentiated applications with WOP partner program.
Please click on the link below for further details.
– Open Platform SDK download

– Technical support
Documents

Developer Guide

Provide basic guidelines on WOP.