Hanwha Techwin acquired the Authorized Economic Operator (AEO) certificate
Hanwha Techwin

accelerating ESG
management acquired the Authorized Economic
Operator (AEO) certificate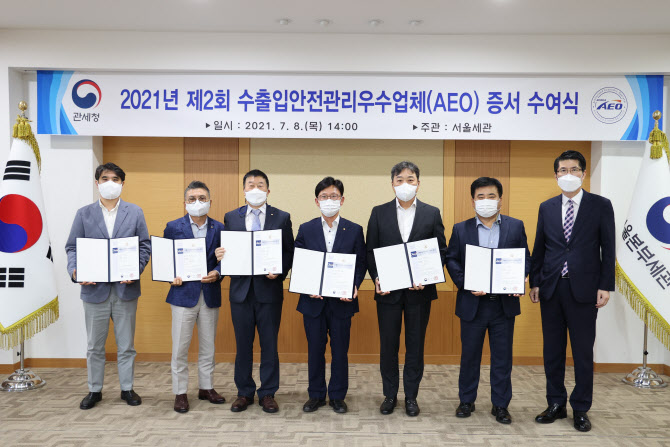 Hanwha Techwin has acquired the Authorized Economic Operator (AEO) certificate from the Korea
Customs Service on August 8.
AEO is a certificate authorized by the Korea Customs Service in accordance with authorizing criteria of corporate law compliance, internal control system, financial solvency and security management.
The criteria for AEO is relevant to corporate compliance and transparency, which is critical to environmental, social, and governance (ESG) management.
With the certificate, Hanwha Techwin will receive benefits such as simplification or exemption of inspections processes. The benefits will be equally offered to other countries including the US that have signed the Mutual Recognition Arrangements (MRA) with South Korea. This will lead to better business deals through ESG management as the overseas business has higher proportion at Hanwha Techwin.
"The certificate is the result of ESG management Hanwha Techwin has been pushed forward with. We will continue to do our best in ESG management for the sustainable future that companies and the society can grow together," a source at Hanwha Techwin said.